Poem broadcast on Poetica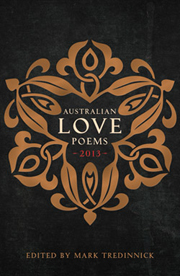 ABC Radio National broadcasts a weekly program on poetry titled Poetica.
In February Poetica produced a program on New Australian Love Poetry, drawing poems from the recently published Inkerman & Blunt anthology Australian Love Poems 2013. 
Andrew's poem "Afterphase" was one of the poems chosen from the anthology for inclusion in the Poetica program.
Poetica: New Australian Love Poetry was broadcast on Saturday 15 February and was repeated on Thursday 20 February 2014.
The reading of Andrew's poem begins 16.30 minutes into the program.